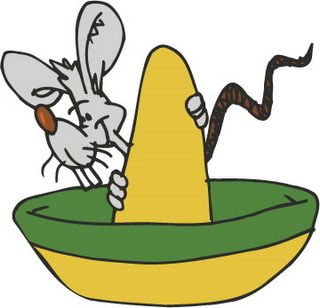 Tonight the Hispanic Community (largely Mexican) hosted a party for
Irish Pastor
, whom you now know as
Fr. Aiden
. They thanked him for his support these past years especially since he was the Pastor who first embraced the Mexican community in Clearwater and provided a Spanish speaking Mass and a Spanish speaking priest to minister to them. He really does love that community.

The food was terrific as always... and not too hot since the children and some Anglo staff members (like me) were partaking of the food. I especially love what they call Three Milk Cake. It is out of this world... very moist and full of fruit. The Tamales were great as well as a number of other foods whose names I do not know. One thing I like was something Yolanda referred to in English as a Mexican sandwich. It had chicken, and some other meat, tomato, and a few other things on special rolls.

The highlights of the night, though, were the Mexican dancers and the Mariachi Band. The dancers are all members of the parish and were terrific! And yes, they did the traditional Mexican Hat Dance! I had a great time, and Fr. Eduardo insisted that I sit with

Fr. Aiden

and him at their table. Sooo, I had a front row seat for all of the festivities!

Monday Tuesday, Wednesday...
3 agonizingly long days until Thursday!


Rhodent 's ready for cruising in June
I depart on Thursday at noon
I bought clothes I lacked
And am almost packed
I can't wait for that oceanview moon!

I can't wait to see stars shine in the night
On the ocean they'll be quite a sight
The top deck is the spot
And it won't be so hot
When at eleven they turn out the light
Someone told me there's salt in the pool
At first I thought them a fool
Now it makes sense to me
Since ocean water is free
I think that it's really quite cool
My fun 's not entirely planned
True I will get to play in the sand
I have planned on some cash
That I can spend in a flash
But not all the fun 's on the land
On the ship there are things I can do
I've had help in selecting a few
A facial is planned
The massage I have canned
And I know I will find something new


Three more days until I can go
With my hat and my luggage in tow

I can't wait to see
Just how fun it will be

I can't wait to get on with the show