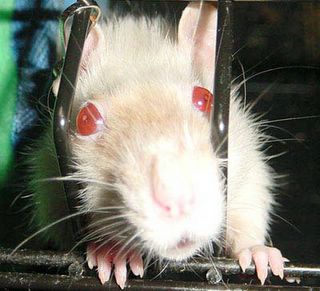 Aaaaaaaahhhhh!
Eight
more days to go.
:O)
And,
I have a
"

get of jail free"
pass!
I am wired!
It is ridiculous because I can hardly get to sleep at night. I almost never use my work computer for anything but work, but today I went online and took another
virtual tour
of the ship I will be on for four days. I only goofed off with that for about five minutes, so I don't feel too guilty. I don't know what I will do first after I get settled in my cabin. Everything has a view once you get out of your cabin (unless you splurge and get a window or a balcony). You can even look at the ocean when you get on a treadmill! I want to start packing tonight!
I went shopping with another cruiser-to-be tonight and bought a few things for the cruise... because I am
sure
that I have
nothing

to wear on a cruise
in my closet! Most of the items will be useful for wearing after the cruise as well. We are fairly casual at work, especially in the summer.
Yup. That's my story, and I'm sticking to it!
Actually, I went to buy a pair of shorts. I bought several things none of which was a pair of shorts. I do love everything I bought.
Nothing
gets returned.
With the shopping trip after work and dinner (one must have nourishment to do serious shopping), I got home later than usual. So, this is about all I will post tonight. I apologize if I don't get to read your post tonight and leave a comment. I will catch up with everyone by tomorrow night. I am going to fix myself a yummy Mimosa in preparation for the cruise and then got to bed early... only had two hours of sleep last night. Cheers!