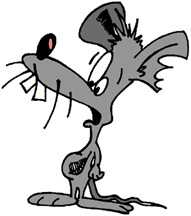 I am feeling just a bit frazzled. Friday is the first day of July! Not only is this week going quickly... and this month going quickly... but tomorrow is the end of our fiscal year! Today's post will be a bit eclectic since that is how my thought processes are today.


I am also feeling a bit squeezed for time this week... Let's see, payrolls are due tomorrow, the first payroll for the next fiscal year (Biweekly) due on Friday (I will move that payroll to tomorrow as well to simplify my life), end of month reports, end of quarter reports, and end of fiscal year reports... Yay. Yesterday I had no time to work on the old filing since I was working on 3 payrolls... Monthly, Semimonthly, and Biweekly.

Yesterday, we also had a visit from Fr. Edwin (you may remember the story about Father Bird-In-Hand?) who was formerly an associate pastor here... and has just been named as pastor of a Parish in Dade City. He is a hoot. I will save the rest of this story for another post, but I will tell you that at one point I threw a container of crabmeat at him since he was aggravating my state of crabbiness about something going on at the Diocesan offices... and he was just way too smug about the whole thing.

My summer schedule has consisted mostly of 4 day work weeks with longer 9 to 10 hour days. As I have been getting more accustomed to this change, I actually enjoy it. I can usually take a day off since I would go into the no-no overtime hours if I worked 5 days. Originally I was going to work a half day today, but it just didn't work out. I will be a busy lady tomorrow!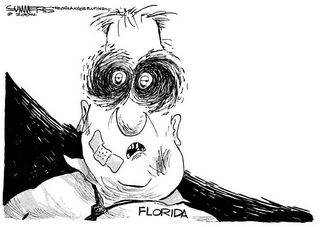 It just dawned on me... the reason that 2004 was such a bad year for filing probably had something to do with the fact that I had to pack up for hurricanes last year
four
times! Actually, after the third time, I just left everything bagged and just added more bags for #4. I was reminded of this last night during the tropical weather update when they were focusing on the second storm of the year which is currently in the Gulf of Mexico just off of the cost of northern Mexico. I sure hope we don't have another year like last year! Hurricanes, audits, end of fiscal year reports... help me Obi Wan Kanobi!
Tonight, I will spend my blogging time reading
your
posts and leaving comments! Have a great day! :o)
P. S. Did you ever notice that the spellcheck for Blogger wants to replace the word blogging with
flogging
?!?