There are a few more comments that I want to make about my cruise. I don't think that I mentioned much about the entertainment. To put it simply, it was everywhere and ranged from very good to excellent. A Polish trio consisting of a violin, cello, and piano, played classical music in the Grand Atrium. There was always some sort of music going on around the Promenade bar and eating areas. Outside on the open deck areas overlooking the pool you could hear the Calypso music from the band at poolside.
There were mixed reviews about the first night's show... a comedian. I missed that first night, and the comedian didn't make it back to the ship in time in Cozumel so he was cancelled the last night. The two other shows were
super
! I am very glad I did not miss them! We were not allowed to take pictures, or I would be posting them.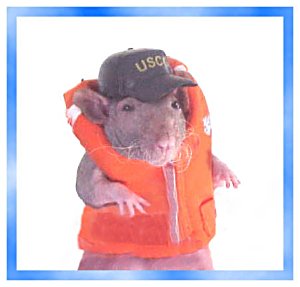 One of the first things we had to do after we got on board in Tampa was a life jacket drill. Everyone had to go to their cabins, put on their life jackets (easier said than done) and go to their "muster" stations. This was all a bit confusing since we had yet to figure out where we were on the ship, but crew members were stationed around all of the decks to give directions. We had to wait way too long sitting in our life jackets at our muster station. The jackets were not comfortable and got hot. Some of the passengers were not happy with the fact that they could not be out on deck to watch the ship pulling away from the dock. I figure that this was on purpose to keep us all out of their way! All in all, this was my least favorite thing about the cruise (besides having to come home)!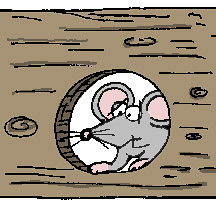 Let me say a few things about the cabins. Lori and I shared an inside cabin. This is what other cruisers said is the best deal due to the fact that we wouldn't be spending much time in our cabin. I think that Lori and I both agreed that it would have been better to have an outside cabin with a window so that we knew when the sun was up in the morning! The cabin was small but the two of us navigated around it quite well. We really didn't need any more room, but like I said, it would have been nice to have had a window.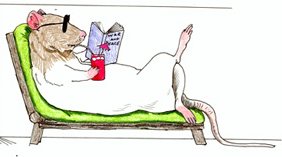 Originally I though that I would have had more time to relax on a lounge chair and read. I never opened a book! There was always more to do than I cold fit into a day, and I refused to rush around for anything! Okay, I did rush a bit a couple of times to get up to the spa for an appointment I had made, but that was
important
! Next time I will not spend as much time (or money!) in the spa. Maybe just one visit there. ;o)
I did get to relax in a lounge chair for a bit, but was burned in less that 30 minutes! It's okay, though. It was great! There was a wonderful breeze blowing up on that deck so it wasn't too hot, and waiters will bring you a drink while you are lounging... even a Mimosa!
Fr. Sean, Lori, Cathy, Fr. Aiden dressed up for the Captain's Reception



This is our group picture posed in the Grand Atrium on the ship.
I'm on the left in the white T-shirt.

Carnival is known to be a "fun" cruise line. It is true. There were a lot of young people and families. I enjoyed that a lot. It would have been boring to be around all retirees. Other experienced cruisers have told me that some of the other cruise lines are a little more upscale with a bit better food, and you don't see as many younger people and families. I think the food was good enough ( I didn't want to overeat anyway!). It was a fun ship, and
I had fun
. Maybe I would go more upscale for a different kind of cruise... like an Alaskan Inner Passage cruise... but for the Caribbean, if you want to have fun, Carnival is a good choice.
Listen to me! You'd think that I was now an experienced cruiser! It will be interesting to see what my next cruise is like. I can't wait!