This is a picture of the ship we were on for our cruise.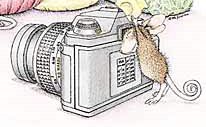 As I am still extremely tired tonight, I will post some pictures and save the rest of the critique for tomorrow. Hopefully, I will have recuperated from my fabulous trip by then! :o)
YES! The water really is this blue! As you can see it was also very smooth! We heard that the week before us was quite rough due to the hurricane in the Gulf and the day after we got back the weather in the Gulf was very stormy. We were really blessed to have such wonderful weather! It was grand!

This is the view from one of the upper decks overlooking the pool area. A Calypso band played outside so you could hear the music all around this area, even on the top deck.

This is the top deck where, as you can see, there is a jogging track and some shuffleboard courts. Thre are also some great uncrowded spots up here for lounge chairs in the sun or in the shade where you can read and not be bothered.
Inside the Grand Atrium. This area leads to the various areas for entertainment, shopping, gambling, and eating on the ship as well as the entrance to the Spa where I spent my children's inheritance.

I do have more pictures to share, but blogger is giving me trouble tonight. I am way too tired to deal with it! So, I will leave the rest for tomorrow. Hope you enjoyed seeing what I did get to post tomight.