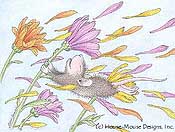 Once again the winds are blowing this way, and we are getting some rain and thunder and lightning off and on. At least we will not get the main part of Wilma. We will just get Tropical Storm sustained winds and some higher gusts. We have been under tornado watch most of the day and there have been numerous tornados touching down around the state. As soon as one area lifts its tornado warning another one pops up in another county. Since we are not in the right forward quadrant of the storm, I did not expect so much tornado activity.
My sister-in-law is hunkered down in Key West, and it looks like she will be facing a category 3 storm by the time Wilma get to the Keys. I wish she had evacuated, but by the time she gets the boats tied down and secured there is usually not enough time for her to leave. She does have a secure house that she goes to for shelter, but I still worry!
The eye of Wilma is visible on the radar now, and the storm, instead of diminishing, seems to have strengthened a bit. The size of this storm has grown from the small tight powerful storm it was when it hit Cozumel and Cancun. I am sure that the residents of Key West that are hunkered down until the storm passes are all finishing up their Fantasy Fest costumes and making plans for their parties. You can't keep a good Conch down! And, it seems, you can't beat any sense into their thick Conch skulls either! You'd think after Georges a few years ago, they would be wiser. Sigh.

Let me know when it is over!

As for me, I am on the couch watching the weather channel. I will go to bed when I get tired enough. The cats are on patrol. They are watching the windows that are not boarded up, and they are keeping me informed via very loud yowls if there is anything going on that I should be made aware of (in their estimation). Seems like it may be a long night.