I have not slept very soundly for the past two nights and am a bit groggy today. While sipping my first cup of tea, and then my second cup of tea, I began to ponder the concept of the morning person.



It seems that some people seem to sleep in a toaster and just "pop" up each day ready to go full speed ahead. I am not one of those people.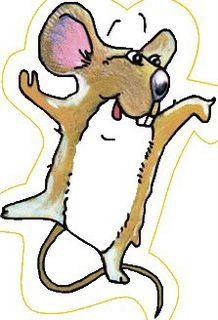 Or perhaps they get up sleepy-eyed and suddenly seem to have put their finger in some sort of electric socket and are then fully charged and set to meet their day. I am not one of those people either.


Some people start slowly, but once they have had their cup of morning brew they seem to be jumping up to meet their day.






I am familiar with the snooze alarm. I require at least two cups of tea. I require a hot then cool shower. I need to spend a few minutes focusing. Then, I need a few more minutes of contemplation. I need to misplace something at least once each weekday morning which requires at least 10 minutes to locate before I can finish getting ready for my day. On the weekend I may spend some time in my pjs putzing around until I get going. I will say however, that once I get to work on a weekday, I am very productive. After work, if I am going out somewhere, I am usually raring to go. I am more of a night person, I guess. Is that
really
such a bad thing?
Time for another cup of tea.